Winter Spring Autumn Art Festival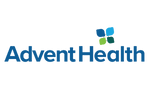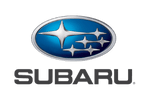 October 8 & 9, 2022 | 9:00 AM - 5:00 PM | Central Park, Downtown Winter Park
Local Artists. Local Music. Local Family Fun.
The Winter Park Autumn Art Festival is the only juried fine art festival exclusively featuring Florida artists.
The Winter Park Chamber of Commerce is proud to host the festival on the second weekend in October each year. The community-oriented sidewalk show presents quality visual art and live entertainment the whole family can enjoy. The festival is held in beautiful Central Park located along historic Park Avenue in downtown Winter Park.
The festival is open from 9:00 a.m. - 5:00 p.m. both days.
Admission is FREE!
Experience the Festival in Style
Get a VIP Package and receive preferred treatment at the Autumn Art Festival. Enjoy catered lunch, premium beverages and VIP tent access – perfect for a private experience or corporate entertainment!
Join the Patrons Program: Each year art enthusiasts help build momentum and support for the tradition of producing a world-class festival that features Florida artists exclusively. Patrons not only help support the operation of our unique festival, but also provide dedicated funds pledged to purchase artwork from our talented artists.
Thank You to Our 2021 Patrons
Ann Clement
Aspire Allergy & Sinus
Barbie and Steve Boyd
Cathy and Craig Cook
David and Heather Odahowski
Frank Tantillo – C and S Press, Inc.
Gerry M. Marino
Holly and Murray Wilton - Keller Williams Luxury Winter Park
Hue Lien Duxbury - AdventHealth
Jeff and Tracey Currey
Jennifer Nunn and Andres Monsalve
Jim King and Susan Chapman King - Juniper
Jon C. and Theresa Swanson – Winter Park Publishing Company
John and Kay Stanney - Design Interactive
Kelly and Matt Berenbaum
Laura Cosgrove - eclat Law LLP
Michael F. Turner and Patricia K. Pattillo
Paul Twyford - The Winter Park Distilling Company
Ryan and Michelle DeVos - Orlando Magic
Sean McDermott -- RedMonocle, Inc.
Stonebridge Financial Planning Group
Suzanne Spang and Mindy Livingston - Park Plaza Hotel
Valerie and Greg Seidel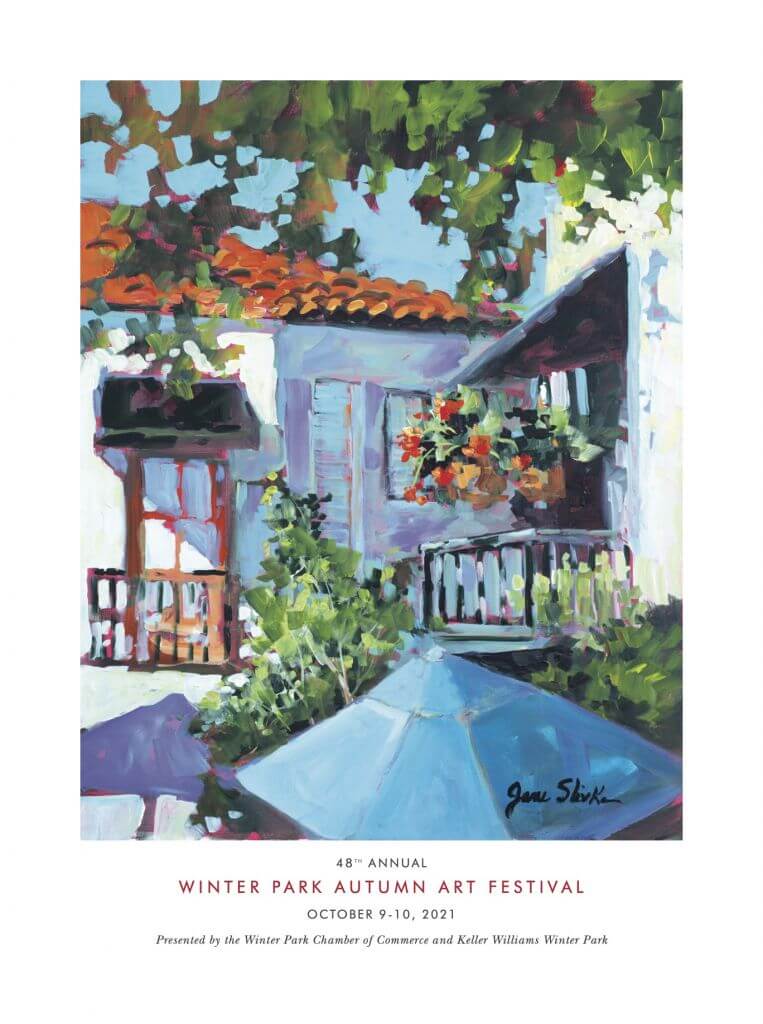 2021 Autumn Art Festival Poster
Our 2021 Autumn Art Festival Poster artist is Jane Slivka. Jane is based in Central Florida and was inspired by the beautiful architecture of Winter Park when composing and creating her stunning painting.
Commemorative posters are available for purchase prior to the festival at the Winter Park Chamber of Commerce and for purchase at the festival at merchandise locations for $15.
Thank you to C&S Press for printing the Autumn Art Festival posters in kind for over 20 years.
About the 2021 AAF Artists
Each year the Winter Park Autumn Art Festival welcomes artists from across the state to showcase their works. From a pool of talented applicants, 186 artists are selected to exhibit in Central Park and along Park Avenue.