Entertainment Schedule for Saturday, October 15th
Coming Soon!
10:00 - 10:45 am - 
11:00 - 11:45 am - 
12:00 - 12:45 pm - 
1:00 - 1:45 pm - 
2:00 -2:45 pm - 
3:00 - 3:45 pm -
4:00 - 5:00 pm - 
Entertainment Schedule for Sunday, October 16th
10:00 - 10:45 am - Tres Longwell
11:00 - 11:45 am - Unity Jazz Combo
12:00 - 12:45 pm - Michael Mirand
1:00 - 1:45 pm - 
2:00 -2:45 pm - Megan Katarina
3:00 - 5:00 pm - Black Canvas
10:00 - 10:45 AM Set Performed by Tres Longwell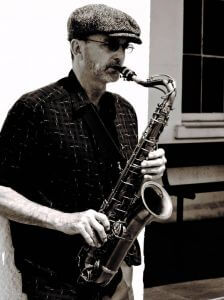 Tres Longwell is a self-taught musician living and "playing it by ear" in Old Town Oviedo. He plays sax, flute, and guitar (no, not all at once) and has been appearing regularly for holiday events at the Caribe Royale hotel for 11 years, as well as many corporate events and private parties throughout Central Florida.
He calls his genre "Easy Jazz"– not because it's easy to play (it is) — but because he hopes it's easy to listen to. This is a one-man duo, in which his guitar work is recorded beforehand and the flute or sax is performed live.
At this event, Tres will be playing some of his favorite classic popular tunes and each rendition will be a reverential homage to a timeless melody, embellished with uninhibited improvisation: "I love these pieces and the pure minimalistic synergy that occurs between the acoustic guitar and the flute or sax."
You can contact Tres at treslongwell@gmail.com
11:00 - 11:45 AM Set Performed by Unity Jazz Combo
Picture and Bio coming soon!
12:00 - 12:45 PM Set Performed by Michael Mirand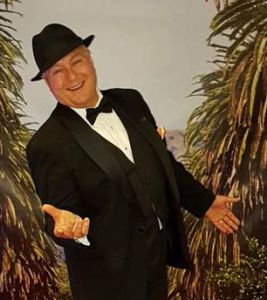 Jazz vocalist and Frank Sinatra tribute artist, Michael Mirand has been performing throughout N America from home State Florida to British Columbia, Canada and all points in between. Michael can be seen and heard performing with his Rat Pack pallies "Sammy" and "Dean," to his Sounds of Sinatra Show, or fronting the Space Coast Big Band, to working with jazz ensembles, i.e. The Jazz Cats, concert halls, theaters, clubs, festivals, wherever the demand. He also has recorded a number of CD's, which include original compositions and standards.
Find out more at www.michaelmirand.com
1:00 - 1:45 PM Set Performed By
Coming Soon!
2:00 - 2:45 PM Set Performed By Megan Katarina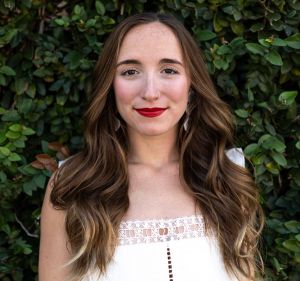 Megan is a Florida born singer-songwriter based in Nashville. She has been writing and performing professionally since the age of 13. She now travels the country playing intimate house concerts as well as performing regularly in Nashville. Megan is often described as quirky and real in her storytelling. She is true in her motives to make an honest, soulful connection with the audience by meeting them where they are with the vulnerability of her lyrics. Her last two albums (2018's "Being Crazy Ain't For The Weak" and 2020's "To Be Honest") both debuted at #14 on the iTunes charts. She has also co-written songs for many other popular artists such as Tyler Rich, Tana Matz, and Ryan Robinette.
For more info, go to www.megankatarina.com.
3:00 - 5:00 PM Set Performed By Black Canvas
Forged from some of the best musicians in Central Florida. Black Canvas brings High Energy Rock, Pop and Funk entertainment like no other. Bringing together a group of Florida's seasoned stylistic professional musicians, BLACK CANVAS knows the audience is King and how to entertain. Each member brings different musical inspiration and background, setting the tone for this amazing group. 
Check out their website https://blackcanvasband.com/
Arnie Lee Nussbaum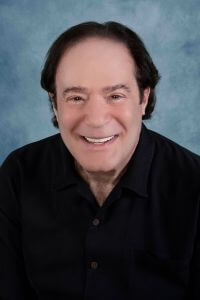 Chamber House Emcee– Arnie is the house M/C for the Oviedo Winter Springs Chamber of Commerce. Arnie is also an M/C for the City of Winter Springs Florida and has hosted countless cultural & charity events all over Central Florida. Whether it's calling a parade, or a radio, website or TV voice over Arnie has one of the better known voices in Central Florida.
Allison Walker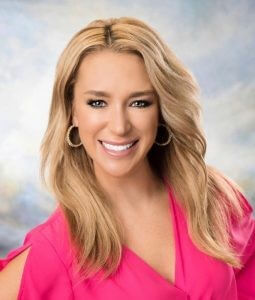 Allison is Spectrum Networks News 13's entertainment reporter & Anchor. Allison interviews some of the biggest celebrities in music, TV and movies. If it's happening around Central Florida, count on Allison to cover the latest in entertainment and celebrity news, with special coverage only for Spectrum Networks News 13 customers. Allison hosts In Focus a 30 minutes public affairs program. The show features a roundtable of newsmakers representing a range of perspectives, including local officials and expert analysts as they tackle topical issues of importance to Floridians. In Focus airs Sundays at 11:30 am and 8:30PM after Political Connections. We welcome the 3 time Emmy award winning Entertainment Reporter & Anchor from Spectrum Networks News 13!
Alex Diaz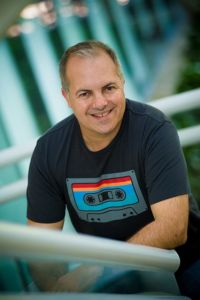 Hi…I'm Alex Diaz and I have been cracking the Orlando microphone since the mid-90's when I relocated to the area to complete my degree at the University of Central Florida. If you are not familiar with me please allow me to refresh your memory with a few of my aliases; 'Alex the Intern', 'Your Papi-Chulo', 'Your Saturday Nite Boyfriend'…and now your 'Oviedo Bandito!' If that hasn't jogged your memory you may have seen my wife and I on a 'Bar Rescue' episode. When I am not entertaining you on 103.1 The Wolf I am very active and visible in our community supporting many charitable organizations like the; BBQ Blowout, Taste of Oviedo, and Great Day in the Country! In addition to my professional media career I'm also a licensed Realtor specializing in Central Florida. Alex & his wife Dawn love Oviedo and all that Seminole County has to offer and why he is Your Oviedo Bandito! I am humbled that I am able to continue to share my silliness through your speakers…so Thank you for listening to 103.1 The Wolf!
Brian Kirkland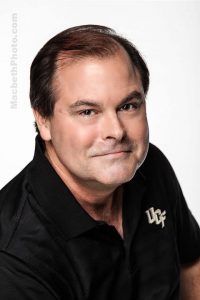 After decades of fun in radio broadcasting and teaching at the University of Central Florida, Brian Kirkland uses his communication skills to help local businesses and cities deliver their important messages to clients and stakeholders through live, printed and digital platforms through his company, Big Bark Communications. He can be reached at BrianMorganKirkland@gmail.com.