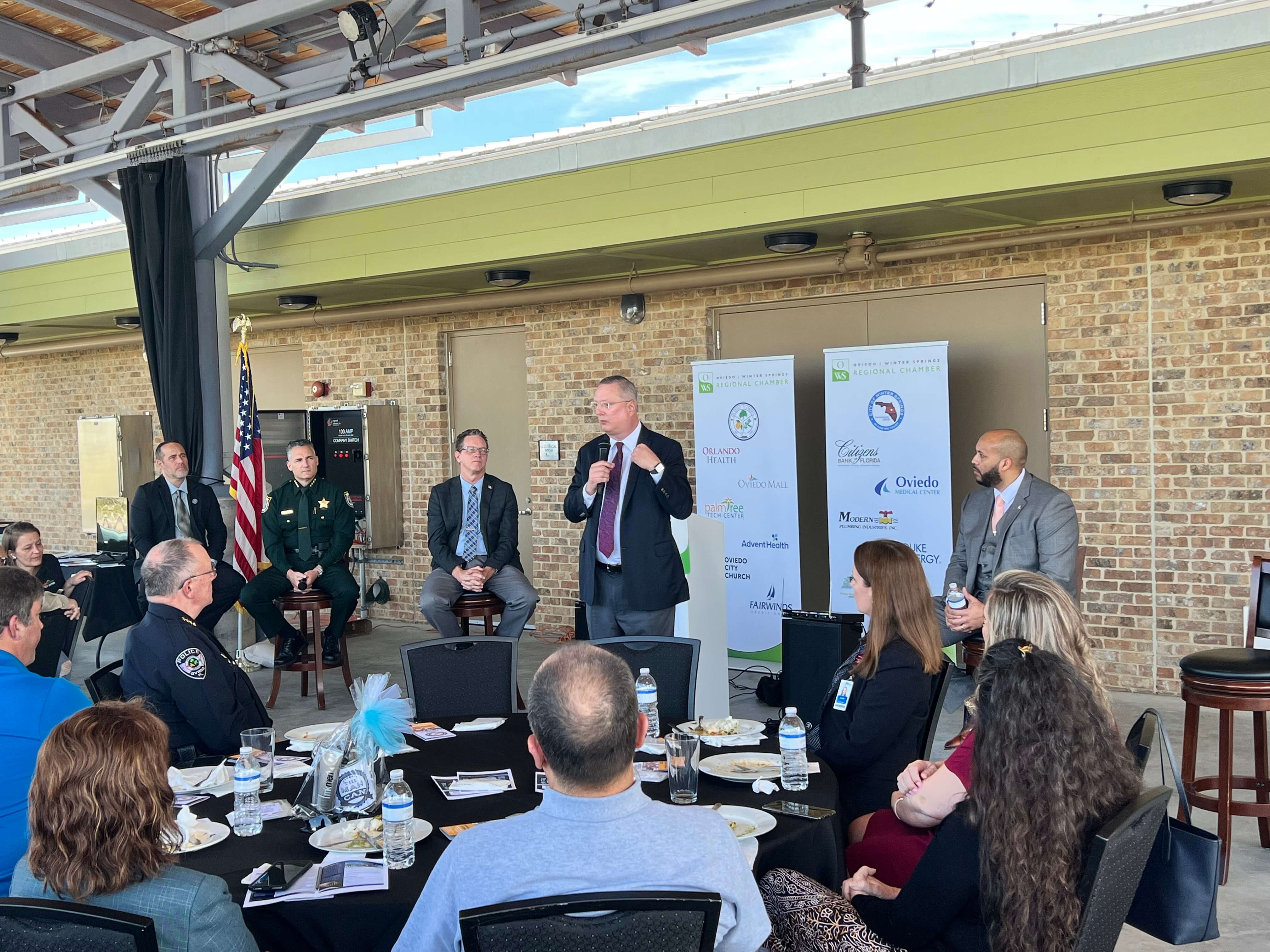 Chamber Monthly Luncheons typically attract around 50 to 70 business and community leaders and feature renowned speakers who are experts in their particular fields.
When & Where: 1st Thursday of each month (unless otherwise stated), 11:30 AM to 1:00 PM at listed location. Check our events calendar for more information on each month's event.
Luncheon Rates: $25/OWSRCC members. $35/future members. Interested in sponsoring a luncheon for only $500? Contact us at info@owsrcc.org.