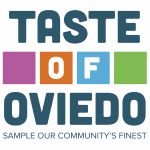 Frozen Nitrogen Ice Cream
Olde Country Kettle Korne
Sweet & Salty Kettle Korne
Martin's Coffee & Ice Cream
Cookies & Cream, Pistachio, Bad Breakup, Chocolate & Vanilla. Coffee, Lattes, Espresso Drinks
Kelly's Homemade Ice Cream
Berry sorbet (non-dairy), Vanilla, Cookie Monster, Chocolate Peanut Butter Brownie
Sweet Yellow Corn with Mozzarella Cheese
BBQ Ribs, Chicken, Pulled Pork, Jerk Chicken, Smoked Turkey Legs, Baked Beans, Collard Greens, Potato Salad, French Fries
Mini Cakes, Lemon Bars, Brownies, Signature Cookies, Cake Pops, An Interactive Experience where you select a cake & fillings, and then get to see it built right in front of you!
Snow Cone Flavors: Strawberry, Blue Raspberry, Pina Colada, Grape, Watermelon & Cherry
Italian Sausage, Philly Steak Sandwich, Hamburger, Cheeseburger, Fries, Cheese Curds, Fried Pickles, Mac & Cheese, Nachos, Hot Dog, Chicken Strips, Corn Dog
Sweet Potato Pie, Ribs, Pound Cake, Homemade Mac & Cheese, Pulled Pork, Collard Greens, Grilled Chicken
Miller's Ale House Oviedo
BBQ Pulled Pork Sandwiches, BBQ Zingers and Fries
The 29th Annual Taste of Oviedo is proud to introduce a Beer Garden with craft beer from multiple vendors at Taste of Oviedo this year. Don't worry, we'll still have the normal selection available. This will be the only area you can purchase a beer. Water and Soda stations will still be in various locations throughout the event. Our Beer Garden will be a 21+ area only, no kids under 21 allowed. We will be checking IDs at the event.